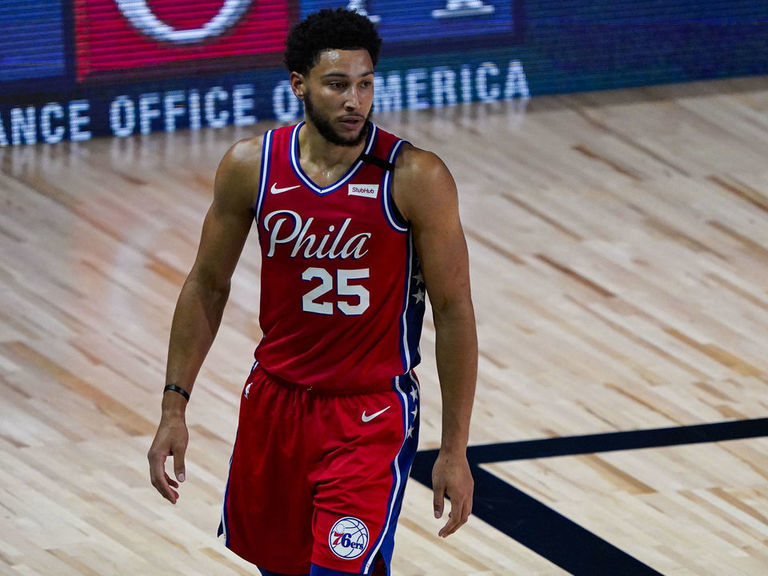 Ben Simmons, baja indefinida por una subluxación en la rótula
Simmons tendrá que perderse tiempo en la burbuja
Problemas para los Sixers al conocerse los resultados de las pruebas realizadas a Ben Simmons al confirmarse su lesión. El jugador de Philadelphia será baja de manera indefinida para la franquicia de la ciudad del amor fraternal debido a una subluxación de su rótula izquierda, según ha podido confirmar el periodista Keith Pompey del Philadelphia Inquirer.
Simmons considerará diferentes opciones de rehabilitación para poder estar lo antes posible sobre la posta con el resto de sus compañeros. Tuvo que retirarse del partido frente a Washington Wizards al notar unas molestias en su rodilla tras capturar un rebote.
Ben Simmons limped off the court and went straight to the locker room pic.twitter.com/G9jmjIy40Q

— gifdsports (@gifdsports) August 5, 2020
Antes de la reanudación de la temporada, el australiano también tuvo que lidiar con una lesión en la espalda, y ahora tendrá que volver a un punto de partido muy incómodo para cualquier deportista.
Ben Simmons estaba siendo uno de los protagonistas del experimento de Brett Brown, iniciando los partidos en el puesto de cuatro. De momento, los planes de unos Sixers irregulares en la burbuja tendrán que esperar.